Welcome to the Dragon Ball Z: Final Stand Wiki
Founded September 13
Dragon Ball Z: Final Stand Wiki is an encyclopedia of characteristics of entities in Dragon Ball Z: Final Stand game, created by SnakeWorl. This wiki is incomplete, so feel free to help out!
Please view our Rules & Guidelines before you edit
---
Dragon Ball Z: Final Stand is a Roblox game based on the Dragon Ball Universe. It's an open-world RPG that allows you to create a character and take it on its own adventure. You play with other people online and complete quests, fight creatures and bosses for EXP and Zeni. Even though the game costs no robux, you can buy special Gamepasses to give you a little edge.
We have an active board. Go there and talk with other players!
---
Featured Article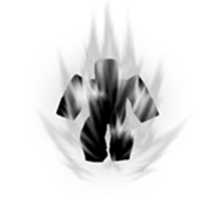 The 'Faster Charge' is a gamepass that can be purchased for 225 ROBUX and increases the amount of Ki obtained during a Ki Charge.
New Pages
A list of the most recent pages created.
Loading RSS data...
Powerusers
Ordered by rank and date promoted.
Hot Spots
🏆Pages with the most editors in the last week.
Statistics
We currently have -1 active contributors and a total of 33,576 edits!
How do you like the new update?
Favorite Race
What is your favorite race?
What place do you like the best?
Rate the Game
0 (Horrible) to 10 (perfect)